Independent Publishing Resource Center
The Independent Publishing Resource Center claimed an enormous piece of my heart. It was love at first sight! I started volunteering at the IPRC in 2008. I served as the Membership Coordinator for a couple of years, and I now serve as a member of the IPRC Resource Council.
The IPRC's Mission is to facilitate creative expression, identity and community by providing individual access to tools and resources for creating independently published media and artwork.
I painted these two murals on wood panels to celebrate and honor the IPRC. They were hung in the classroom at the old location in downtown Portland, Oregon. Thankfully they were moved into the new location in SE Portland, where they hang in a sacred space above the photocopiers (where so much of the IPRC magic happens!).
THE PROJECTS 3
Mural for the IPRC classroom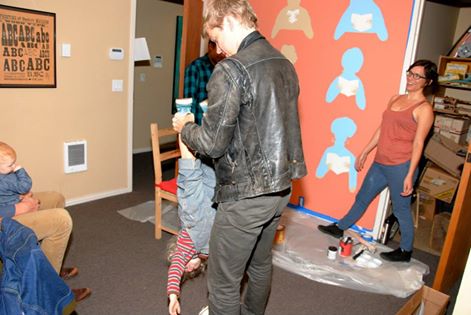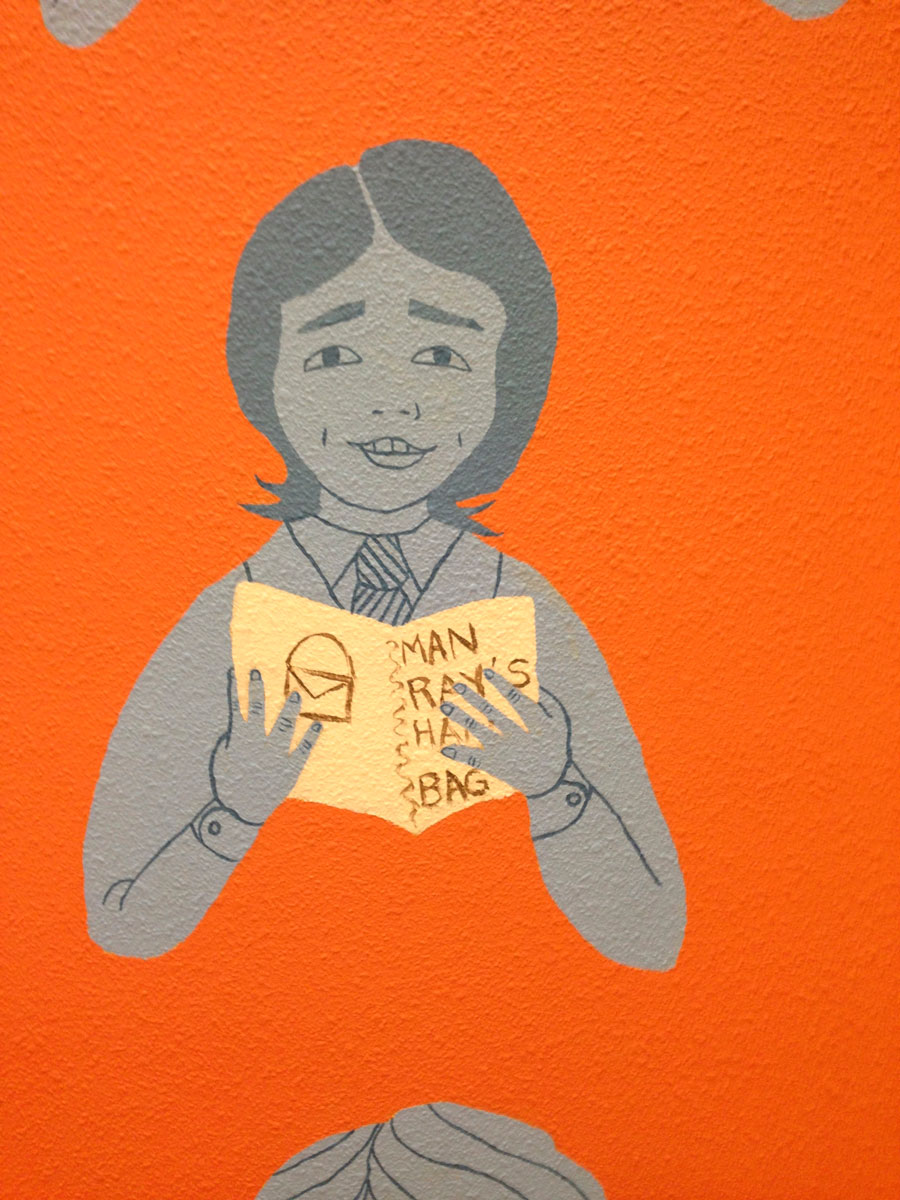 THE PROJECTS is a festival of experimental comics and narrative arts, happening at the IPRC and other locations in Portland, OR. This year's event begins with a week long artist residency which leads up to a huge 1 day festival at the IPRC on September 27, 2014. 4 days of workshops, exhibitions, panels, performances, projections and collaborative projects. Introducing experimental artists from comics, animation, and other narrative arts. The festival is a free event, oriented toward creative process, idiosyncratic expression, and inspiration, leaving behind the flat model of comics as commerce.
I was commissioned to create a collaborative mural in the IPRC classroom. I wanted to celebrate the joys of discovering the diversity of voices uniquely available in self-published zines and comics. I chose to leave all of the zine covers blank and invite people attending The Projects to collaborate on the mural by painting in imaginary zine covers for these characters. I am thankful to all who participated and honored to be a contributor to The Projects Festival!